Our Custom Ordering Process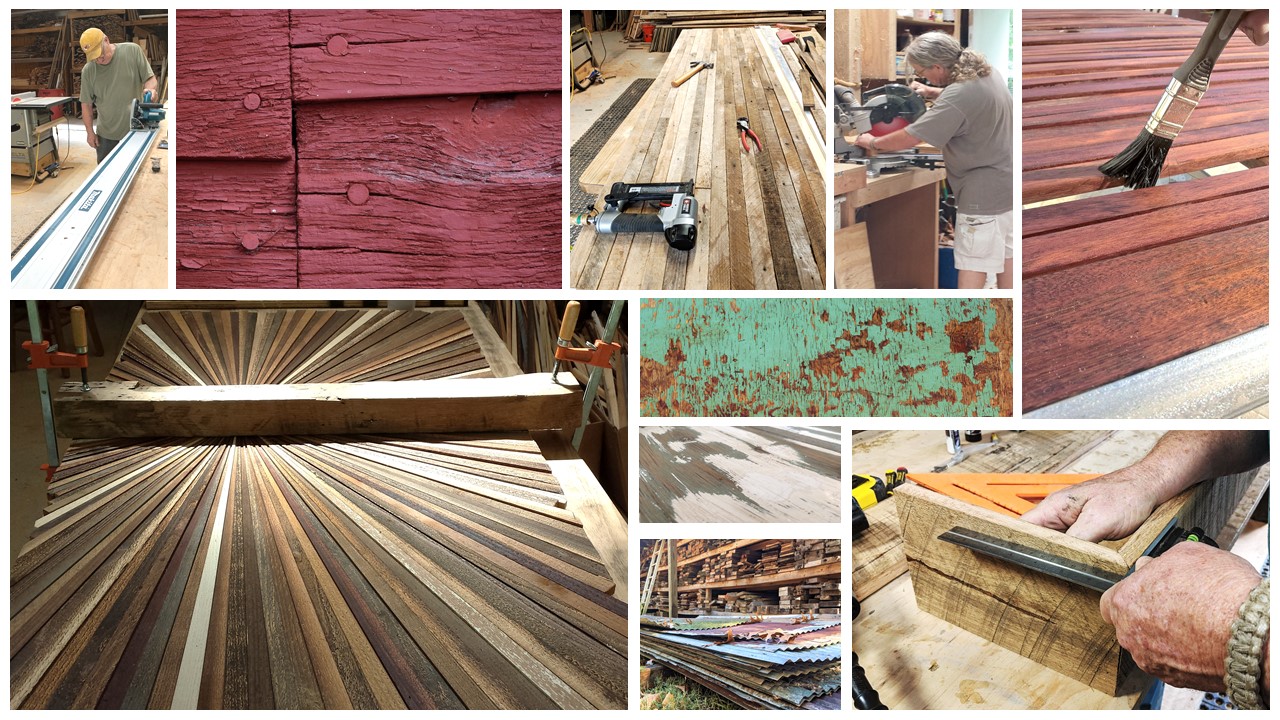 HOW DOES OUR CUSTOM PROCESS WORK?

Please contact us to discuss what you are wanting or if you have any questions.
When you are ready to place an order of an item in a SIZE that is offered in the listing, you can place it your cart and proceed through Checkout.
Feel free to leave us a note about what you are wanting... custom color adjustments and/or changes... and I will get back to you to discuss further in detail.
We will begin building your item in our 3 Stage Custom Process outlined below.

However, if you are needing a SPECIALTY SIZED item that isn't available in the listing, please contact us first to discuss.
If we can create the size you are wanting, we will happily provide a no-obligation price quote.
I will then email a Custom Order listing link clearly detailing everything you are wanting through our discussions.
Whenever you are ready, simply place the custom listing in your cart and proceed through Checkout.
We will begin building your item in the same 3 Stage Custom Process outlined below.

While your Order is ACTIVE... please check your Inbox daily for any correspondence from me... and respond to questions that I may have as soon as possible.
This will ensure that we keep your order on schedule and not delay or extend the completion time.

After we have discussed and have determined what you want - color palette, finishes and overall look - we will begin BUILDING your item.

Once it leaves Alan's Work Shop, it will be brought into my studio - where I will begin STAGE ONE of the three-stage process.

STAGE ONE: This is the fun part! Your item is in its creative stage - being stained/painted/distressed - or not - and may or may not be fully assembled or framed in the preliminary photos.

I will send you PRELIMINARY PHOTOS, prior to sealing the wood permanently with poly. You will need to view and approve before I move forward. If I don't hear back from you in a couple of days, I will assume everything is fine and proceed to Stage Two to stay on schedule.

Before giving your approval, please know that this is the time to assess the overall look and request ANY CHANGES or ASK any questions.

Please don't assume I know exactly what you are wanting or can read your mind. So please don't hesitate to speak up! Communication between us is key. This is ultimately your item - and I want you to be thrilled with the end results!

I will work with you, through multiple conversations and photos (however many are needed) until you are satisfied with the results and can give me your approval to proceed to completion.

STAGE TWO: This is the "serious" part! :-) Your item is now being permanently sealed with multiple coats of brushed-on poly (no spray can polys are ever used!) with hand sanding between coats. The poly will need to be allowed to dry/cure before handling.

Please note that we usually cannot make any significant changes to your item at this point.

Once cured, I will send you FINAL PHOTOS of your fully assembled piece prior to shipping to get your final approval.

This is the product you will receive... unless, if for some reason, you do not approve, a replacement will be offered. A replacement will require the same amount of time and effort to complete as the original product. (Refunds are generally not offered.)

STAGE THREE: Shipping!!! Your item is now ready to go to its new home... yours!
Alan oversees all things shipping and is careful to prepare your item so that it will arrive safely and intact. FedEx is our carrier of choice as we have had the best experience with them... knock on reclaimed wood! ;-)

However, with that said, please read our Shop Policies in advance regarding what to do in the event your package arrives damaged.

You will always receive an email from me with the FedEx Tracking number(s) and day you can expect to receive delivery.

Due to Covid restrictions, we no longer request signatures at time of delivery.
(FedEx does require ALL purchases over $500/Commercial Deliveries to get a Direct Signature - NO EXCEPTIONS.)

Please be aware that FedEx is no longer responsible for covering the cost of a stolen or misdirected package (even though every package we ship is insured.)

Therefore, we ask that if you will NOT BE PRESENT at the address you provided...
PLEASE ASK US TO REDIRECT IT FOR FREE TO:

1.) your local WALGREENS store or FedEx office for you to pick up later at your conveneince . ID is REQUIRED.
You will need to provide us with new street address. PO Box numbers are not accepted.
NOTE: The name(s) that appears on your package will have to be the one(s) who picks up with ID. If someone else might pick up (i.e. your spouse, a friend or neighbor) please let us know in advance so that we can add their name to your package. NO EXCEPTIONS.

2.) your work place/your spouse's/or friend's work place or even a business near you that you have persmission to use.

Why? Because FedEx never leaves an unattended package at a closed business and will always receive a signature for precise record tracking/keeping.